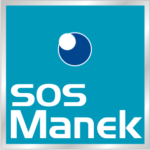 SOS to Manek
Sometimes life takes strange turns and we need to balance through a tough financial crisis. You know, regaining financial health requires discipline and prudence. Loans are not the main solution. It actually requires IMPARTIAL, COMPREHENSIVE, DISPASSIONATE financial planning. Manek can be of immense use if you have a financial crisis to handle.
At times, we can foresee or anticipate an impending financial crisis. Come to us, if you can, before the crisis happens. We might give you invaluable inputs to avoid it.
True to our profession, we are very tight-lipped people. We often serve as a confidante to our clients and help them plan on other problems arising out of a financial distress. Financial Planning is for a person't life, and often shows its benefits in areas beyond finance, especially in the cases of crisis.