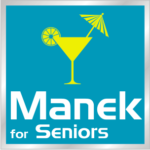 It does not matter that you are still young at heart. But, if the number of earning years ahead are less for you, you need to invest in a different manner. Manek for Seniors could be that approach.
Seniors also have some very different challenges before them:
What if I live for many more years? How would I meet my expenses without becoming a burden on others?
What if I need a lot of medical services?
What if my wife outlives me by many years? How do I ensure her well being?
How do I plan succession within the family?
How do I maintain my dignity by not becoming a financial burden on anybody ever?
The way a person invests in his youth or midlife does not hold strong in the face of such challenges. Becoming a very safe investor may not help beat the inflationary increase in the cost of living. Becoming very aggressive may also expose oneself to unjustified risk. This is where Manek for Seniors will help you.
We address every individual's case separately. Only the guiding principle remains the same. We want you to be able to enjoy your second life to the best. Give us a call. Manek may be the partner you need.